About Travelin' Tom's Coffee Truck
We want your time with Travelin' Tom's to be a one-of-a-kind experience. Our goal is to serve you delicious, customizable beverages made fresh on the truck. Come give us a visit and grab a cup o' joe — we'll make you feel right at home.
Coffee, Energy, & More
What We Serve
Drinks that taste as good as they look!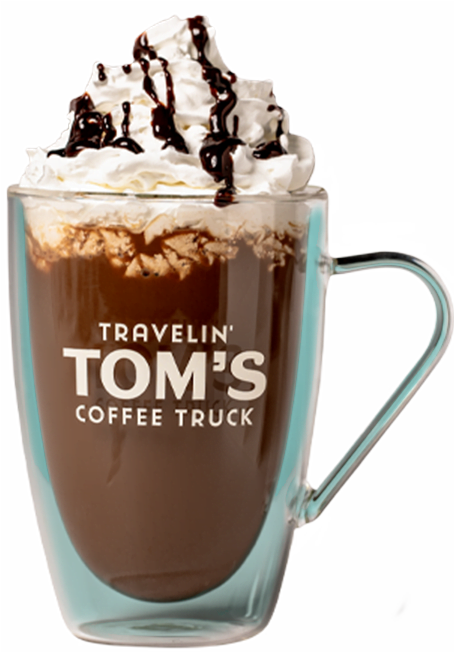 Individually crafted and ready to be sipped!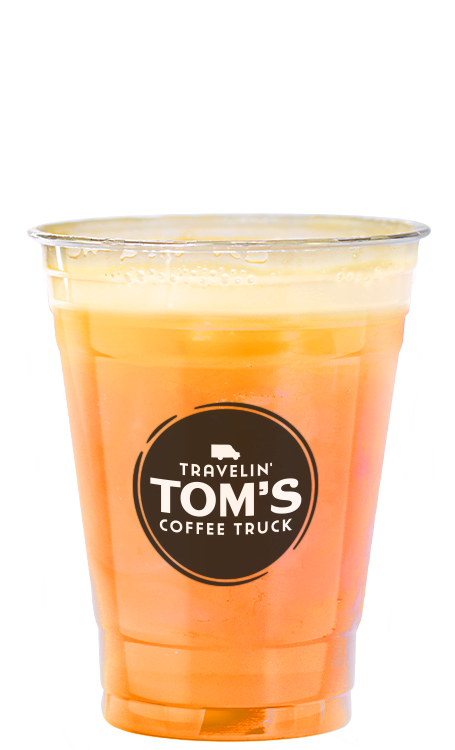 To power through any kind of day!
THE ONE & ONLY
Travelin' Tom's Coffee Truck
The delicious, mobile coffee truck that brings you the caffeination inspiration you need. We deliver signature coffee products—like our Nitro Cold Brew and Caramel Frappe—to any occasion or festivity. And for those who don't like coffee, we offer a variety of delicious Hot Chocolates, Energy Drinks, Lemonades, and Teas.
YOUR CAFFEINATION INSPIRATION
We Travel to You!
We serve events of every size. Have a big concert? What about a neighborhood block party? High school football game? No matter — the Tom's Truck loves to travel for any occasion. We offer customizable package pricing that's sure to fit any budget. Booking Travelin' Tom's is sure to make any event a little sweeter.
Corporate
Treat your employees & staff!
Healthcare
Hospitals, offices, and more!
Schools
For students, teachers, and staff!
Events
Athletics, festivals, and more!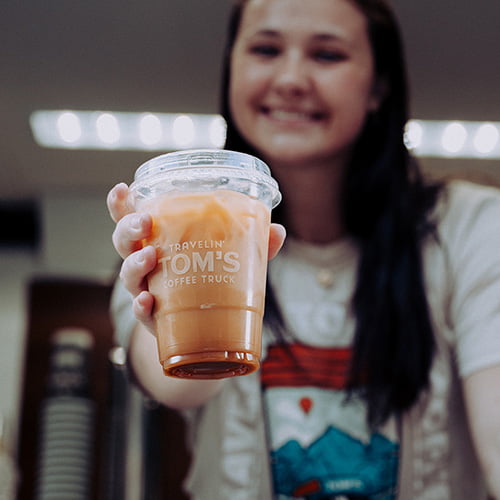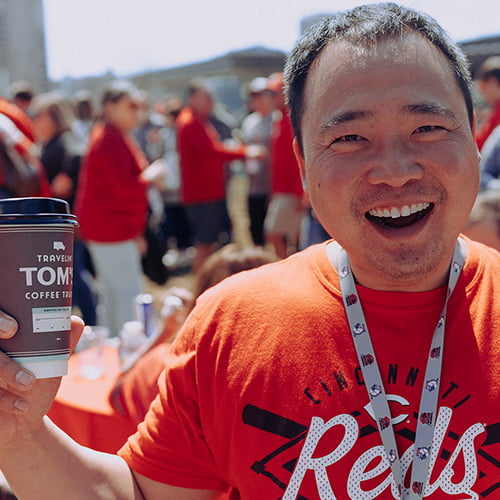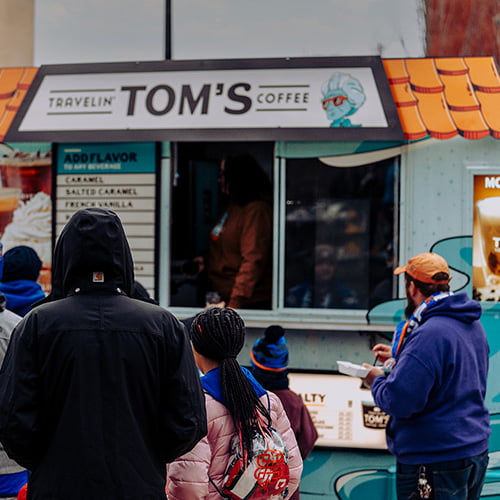 Find a Nearby Tom's Coffee Truck
Type in your zip code and find your local Tom's Truck! You will get the name, phone number, and email for your franchise, and you can reach out with any questions regarding pricing, booking, menu offerings, etc. We can't wait to serve you!