Fresh Brew with Travelin' Tom's Coffee Truck
Farmer's Market
Fuel The Minds with
Coffee, Teas, & Energy
There's nothing like a fresh brew to complement the fresh produce at a farmer's market. Travelin' Tom's Coffee Truck is the perfect start to your morning or a delightful end to your evening market visit. Let us bring that extra kick to your market experience! 
A Delicious & Fun
Coffee Experience
Travelin Tom's Coffee is passionate about crafting exceptional coffee experiences on the move. We source a premium bean and masterfully brew each cup to deliver unparalleled taste. Our commitment to quality is evident in the flavor of our beverages. Your event will savor our delightful blend, all while enjoying the convenience of our mobile coffee service. 
Coffee, Energy, & More
What We Serve
We deliver signature coffee products—like our Nitro Cold Brew and Caramel Frappe—to any occasion or festivity. For students & staff who would prefer a coffee alternative, we offer a variety of delicious Hot Chocolate, Energy Drinks, Lemonade, and Teas.
Drinks that taste as good as they look!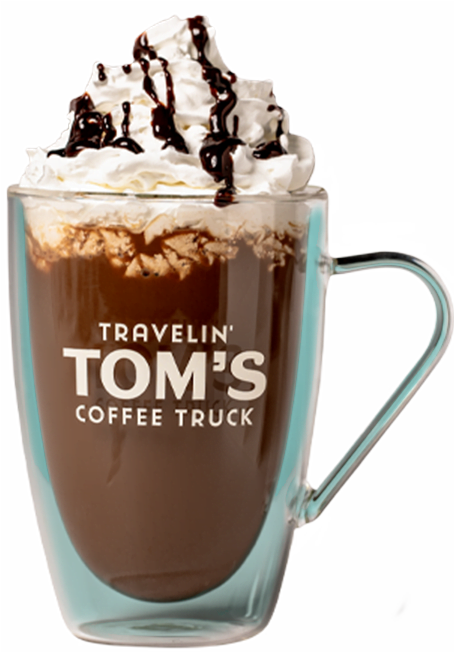 Individually crafted and ready to be sipped!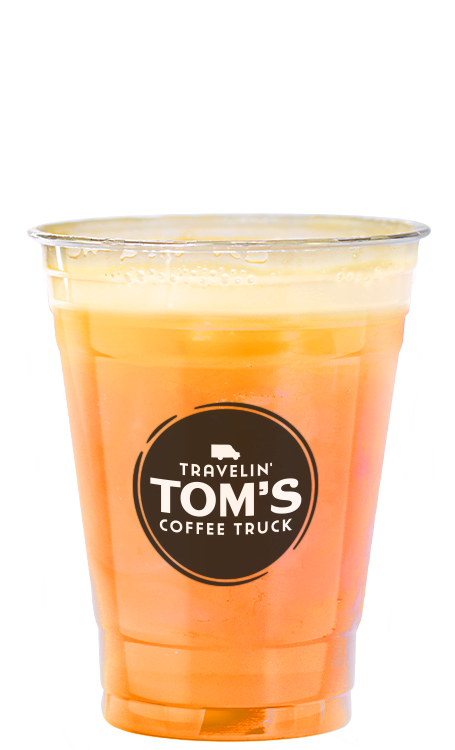 To power through any kind of day!