Travelin Tom's Coffee Truck:
Elevate Your Corporate Experience
Specialty Coffee & Tea
Comes to Your Work
Who said specialty coffee is just for leisure? At Travelin Tom's Coffee, we redefine the corporate event experience with the taste of our carefully crafted brews. From team appreciation days to energizing office gatherings, we cater to the full spectrum of corporate events. Need a midday boost or a unique twist to your company picnic? Look no further – we'll roll up to your workplace, ready to serve the finest coffee creations that will energize your entire staff.
Toast to Your Exceptional Team
Employee Appreciation
We believe every employee deserves recognition and a little caffeine to keep them going. Our mobile coffee truck delivers exceptional, customizable beverages right to your workplace – be it hospitals, schools, offices, factories, or distribution centers. Make your next employee appreciation event a memorable one with Travelin' Tom's. 
Coffee, Energy, & More
What We Serve
We deliver signature coffee products—like our Nitro Cold Brew and Caramel Frappe—to any occasion or festivity. For students & staff who would prefer a coffee alternative, we offer a variety of delicious Hot Chocolate, Energy Drinks, Lemonade, and Teas.
Drinks that taste as good as they look!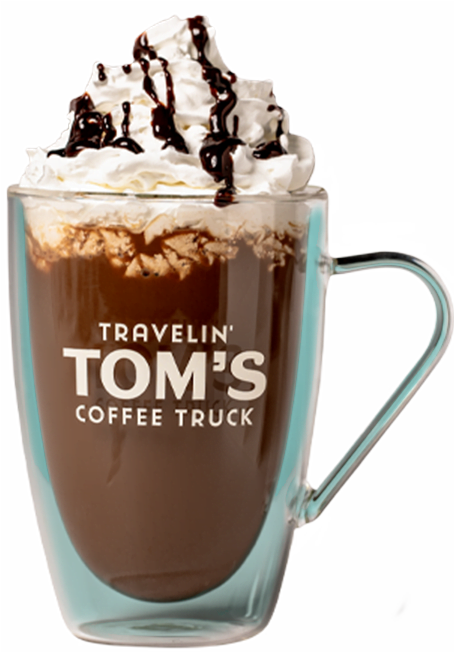 Individually crafted and ready to be sipped!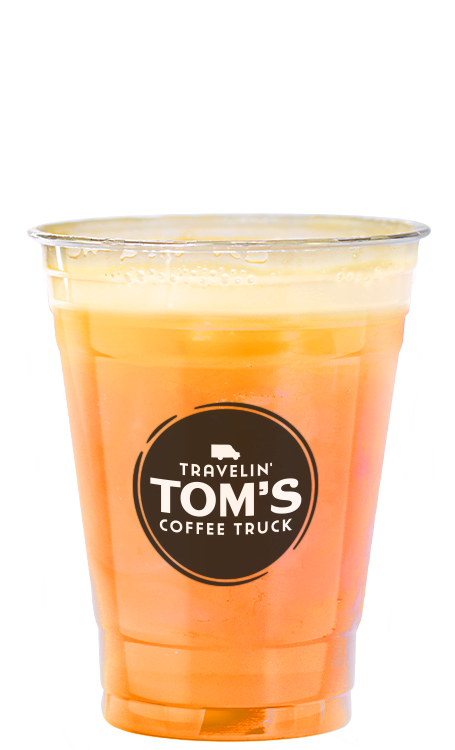 To power through any kind of day!